The End (Have two words ever looked so beautiful?)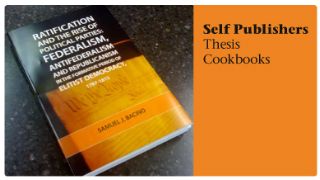 Congratulations! You've written a book. That's a wonderful accomplishment. Now you're ready to get it out of your computer and into the hands of some readers.
We've published Alaskan-authored books on every subject from cooking to autobiographies to fiction and poetry. We offer a wide range of options, from quick and easy coil binding to professional publisher quality perfect binding.
Whether you're putting together letters for a soldier's homecoming, recipes for friends, a thesis for school or a family history book, Alaska Tab & Bind can help you produce a book every bit as professional as what you'd find at a bookstore.